Hector Moncayo Viteri
(1895 - 1984)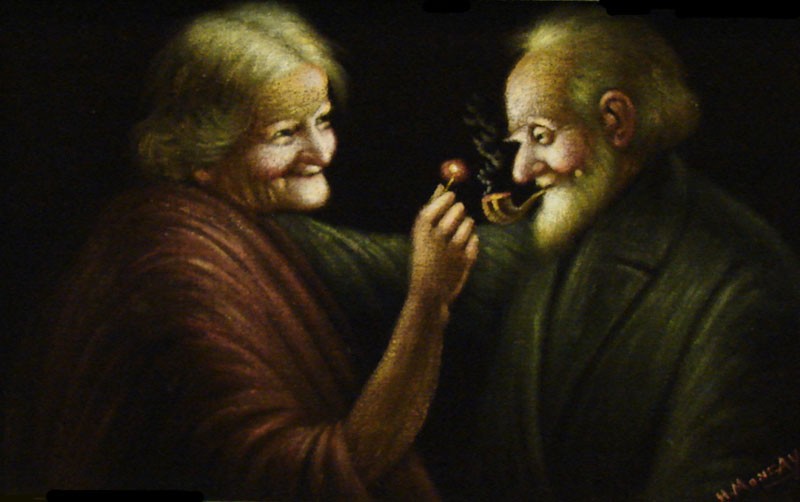 Click on Any Image to Enter Gallery


HÉCTOR MONCAYO was the patriarch of the "Moncayo Painters" (or, as they are
known in Venezuela, "The Moncayo Dynasty"). He passed along his interest in art
to his brother, CARLOS MONCAYO VITERI. Hector married
ELENA MERINO DE MONCAYO, who also assimilated his love of painting
and dedicated herself to it as well.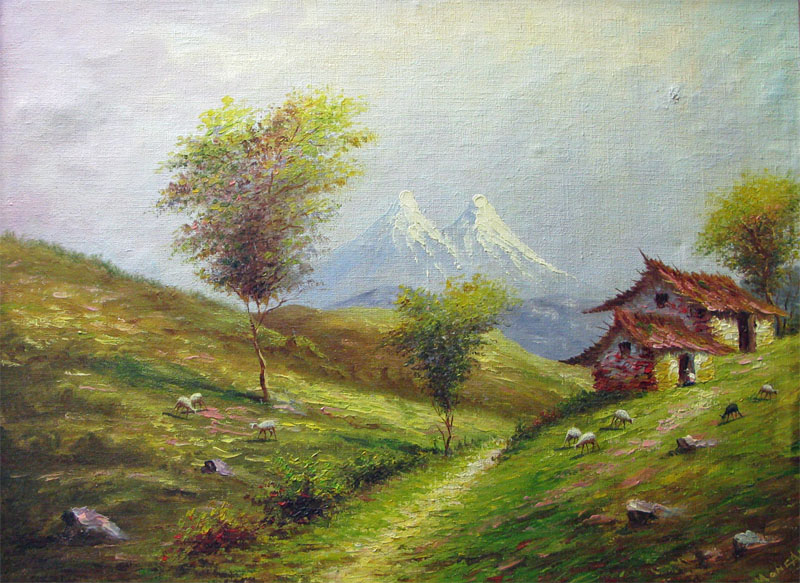 OSWALDO MONCAYO is the oldest of Hector and Elena's sons, after whom comes
FANNY RAQUEL MONCAYO DE MARTINEZ and GUSTAVO MONCAYO MERINO, who
each in turn inherited the gift of painting from their father, Hector.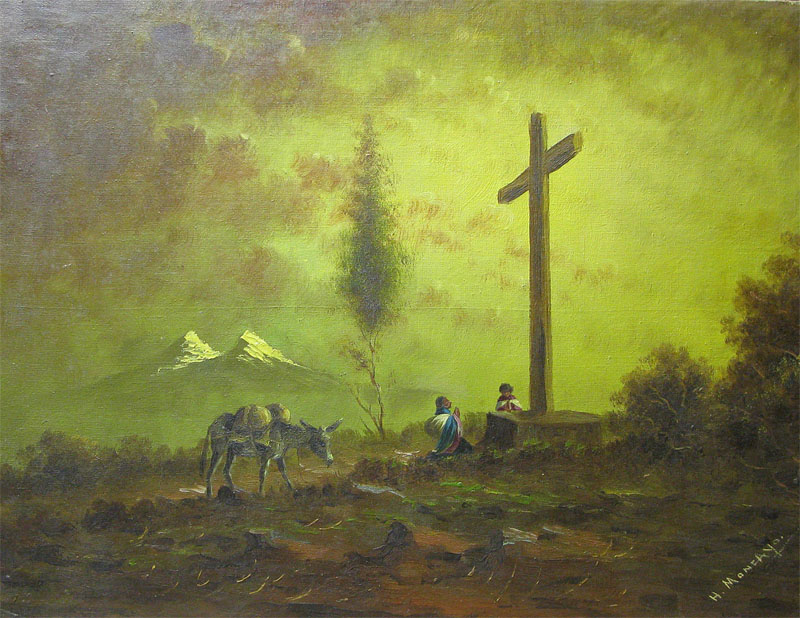 Hector died at the age of (89?). He was generous to those who were special to him,
a genius in the arts, fiery-spirited and with a very tender and circumspect character.
At a very young age he was apprenticed to a Master sculpturer but he felt that that
avenue of art was not what he was looking for, and he moved on to the
Escuela de Bellas Artes de Quito [School of Fine Arts of Quito]. He stayed at the
school for a very short time, given that he felt, in practice, that he had more capacity
and ability than his teachers.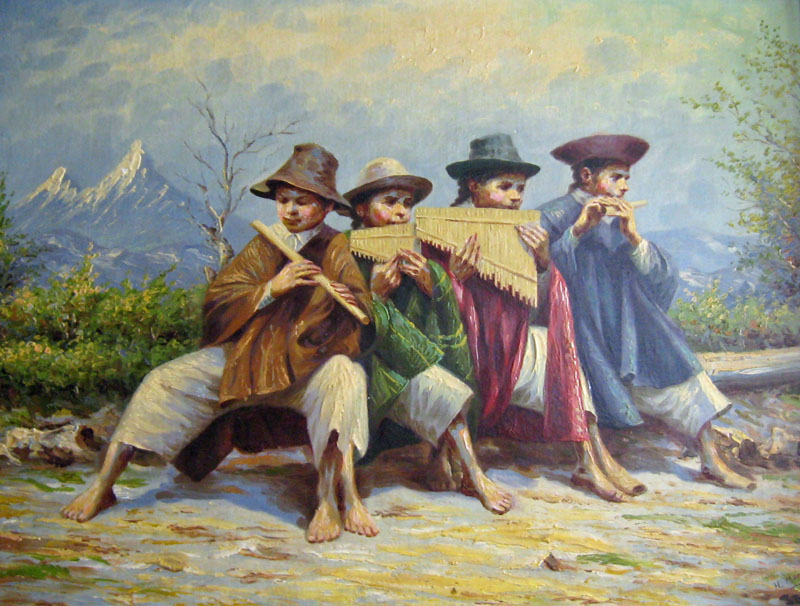 Removing himself from the school, in 1908 Hector began to paint alone, making
himself known to the elite diplomats in Quito, who were left in awe of the versatility
of this very young master. He always found himself surrounded by important
people wishing to watch him paint.
These diplomatic contacts gave rise to the occasion when the Minister of War
at that time offered him a scholarship to Italy. Because he was dependent upon
paternal protection due to his young age, he was prevented from accepting this
scholarship. Nevertheless, he did not cease his artistic pursuits. He understood
that the best form of education was practice, creating beautiful copies of
celebrated works until later he felt that he had reached his prime and was
secure enough to undertake his characteristic themes: Cultural Landscapes,
street-side scenes, flowers, human figures, portraits, etc.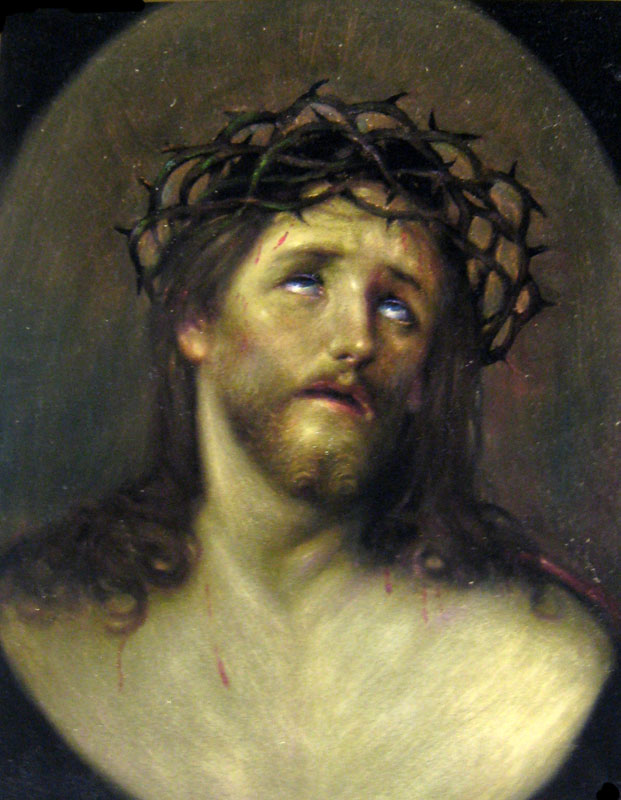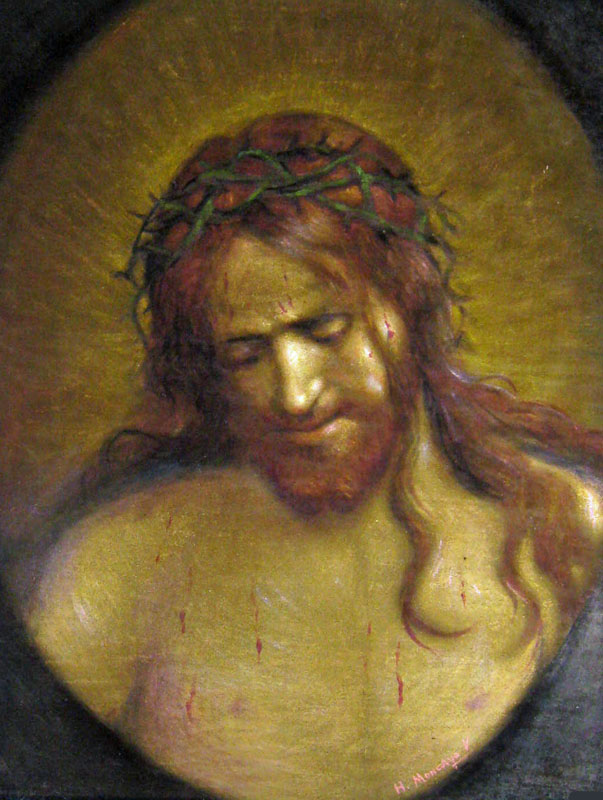 Hector knew no limits. He was constantly beseiged by tourists and foreigners
who came to Quito, Ecuador, very much wanting to know him, to interview him,
to film him, but with exaggerated modesty, he shied away from receiving them.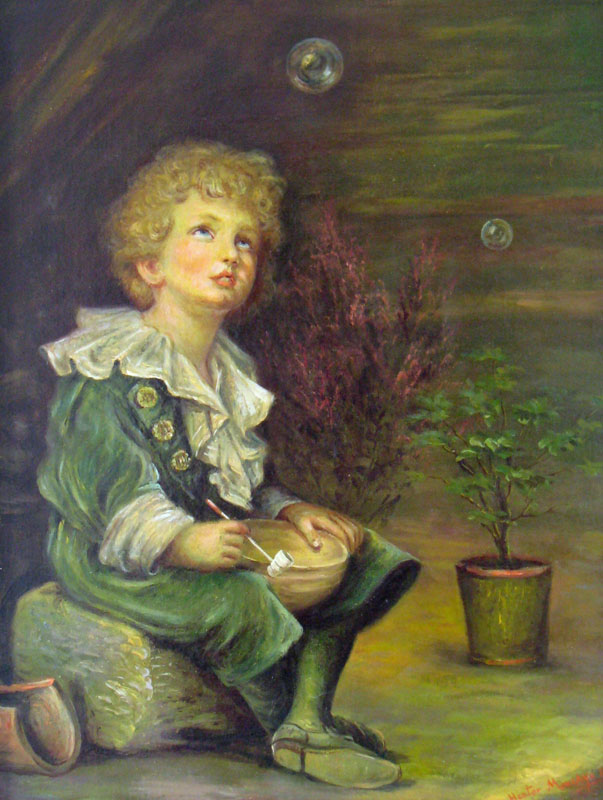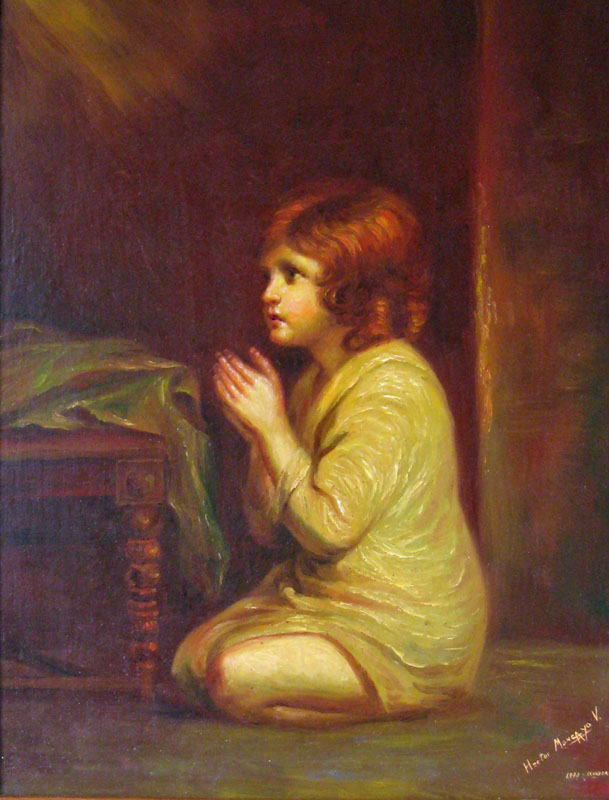 Hector married Elena Merino, a very energetic woman, full of artistic ability as well.
Elena also developed a gift for the arts and soon began to divide her time between
painting and her obligations as wife and mother. Her painting style was a reflection
of her temperament: she always painted bucolic landscapes in small formats.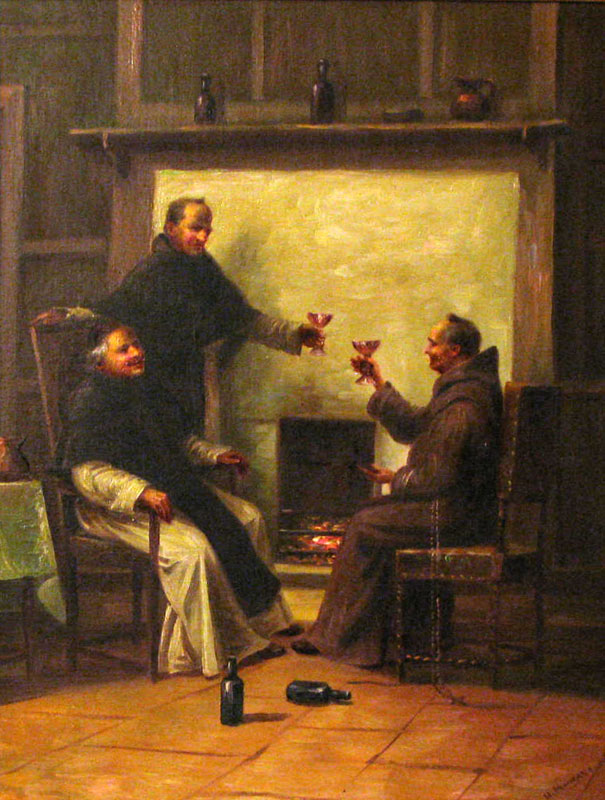 Those in the family who still practice the profession are Fanny Raquel, her son
Leonardo, as well as a daughter of Oswaldo who signs herself Violeta Moncayo;
and Gustavo Moncayo, who is the youngest of his children.


Information graciously provided by his children, H. Gustavo Moncayo, and Fanny Raquel Moncayo.
All Content and Images Protected by Copyright and to be Used by Permission Only
Moncayo-Art.com ©2015