Fanny Raquel Moncayo
(Daughter of Hector Moncayo)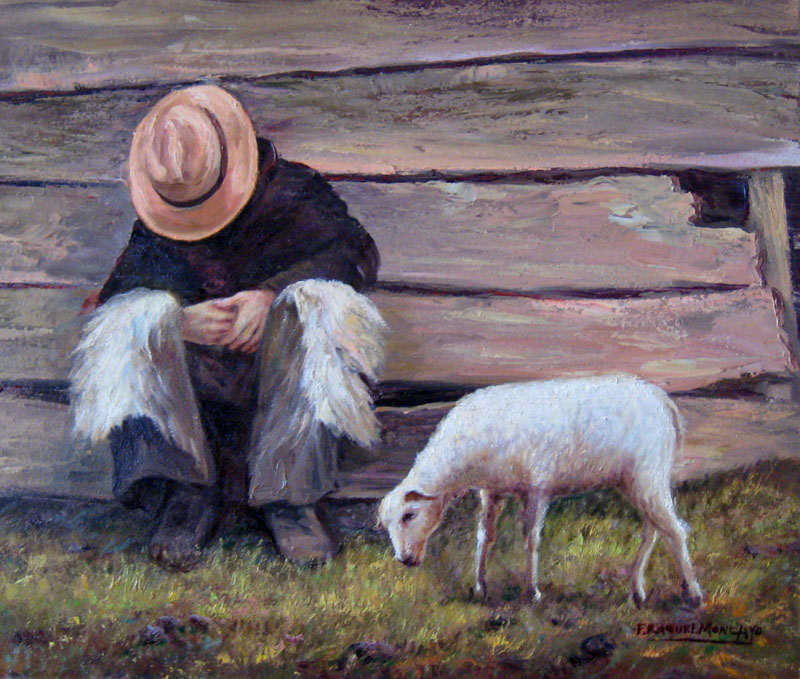 Click on Any Image to Enter Gallery


Daughter of Hector Moncayo, Fanny Raquel Moncayo was taught by her father
who guided her hands since she was a young girl and inculcated within her a love
of beautiful works of art, as those of the grand world masters from years past. In this
way he left in her a study sufficient to value and differentiate true art. He also
left her his knowledge and the secrets of the different techniques of painting
and other artistic forms of expression.
Her father was the one whose art seduced her into participating in painting. She
began to paint at the age of 12, still a girl, she had to share her studies with the
burning desire to get home to bring to stretch her little canvasses. Fanny Raquel
started out with common landscapes of her beautiful Ecuador, many of it's
inhabitant were her preferred themes. At one time as an alternative to painting
the beautiful corners of her land, she chose to paint the churches at different
angles. It was here that she felt compelled and challenged to complete a series of
paintings, on the heads of pins, forming a complete collection of Ecuador's colonial
churches. That was her most precious treasure, but they were lamentably stolen from her.
Later, when she turned 17 years of age, she married Sr. Alfredo Martinez, and
upon becoming a mother, this beautiful feeling permitted her to encounter another
facet of her life – to begin painting children. After this incursion, she decided to
introduce herself to the human figure that certainly has filled her with great satisfaction.
All of this restlessness has given her the confidence to decide to accept the petition
of certain people to give them classes - -many of these students are already practicing
painters and knowledgeable but want to reinforce their pictoral experience.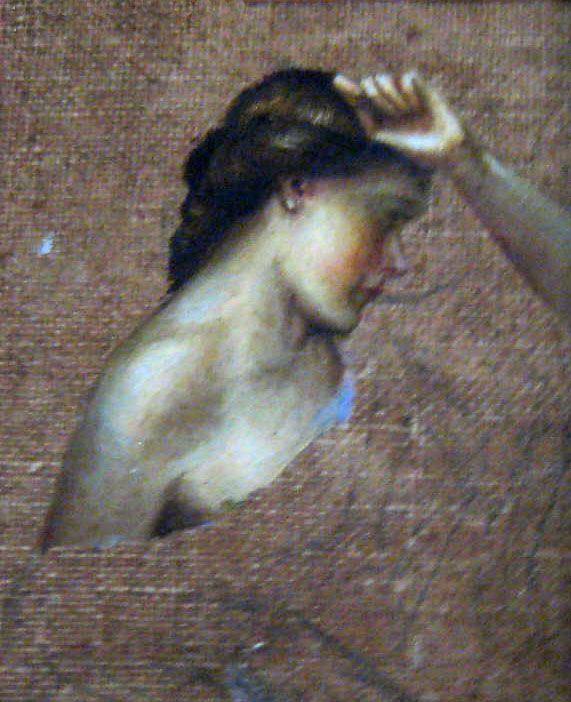 Amid all this bustling about, she has had many expositions in her city and out of the
country, in Venezuela, Colombia and Peru.
The youngest of her sons, named Leonardo, also inherited this artistic ability,
outstanding in the technique of water color, charcoal and pen and ink - and he
feels most satisfied executing portraits. It is worth exalting his knowledge in
sculpture as well, which he was guided in by the great teachers in the school
Bernardo de Legarda. He signs his works simply as "LEONARDO".
All Content and Images Protected by Copyright and to be Used by Permission Only
Moncayo-Art.com ©2015